This exhibition connects four artists that draw on animation as the source of their video art in very different ways. The show presents itself as a trip through shapes, politics, philosophy, consciousness and subconsciousness and stretches visual boundaries to create a unique experience. The films are linked by a radically individual approach to the form and subject.

SUN XUN (CN)
Some Actions which Haven't Been Defined Yet in the Revolution (2011)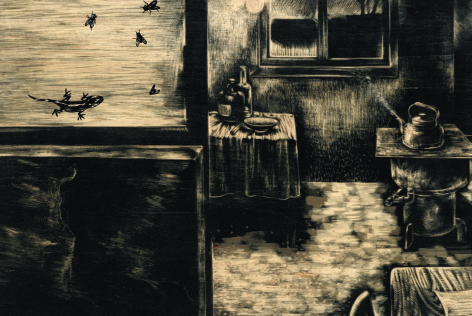 Sun Xun is one of the few young artists in China today who consciously produces politically engaged art. Some Actions which Haven't Been Defined Yet in the Revolution is a complex, beautifully rendered woodprint animation (made using a method that was popular in the decades following the 1949 formation of the People's Republic of China) that presents a dark portrait of the contemporary world situated between waking and dreaming, day and night, past and present.
Con Leche (2009)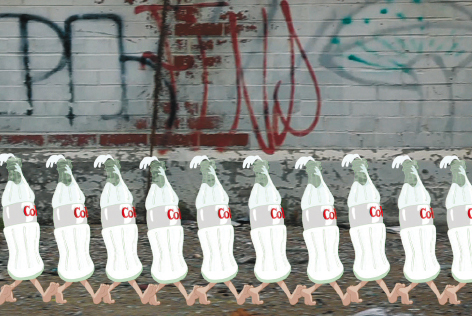 Over the past decade Jordan Wolfson has established himself as a leading artist of a generation he describes as growing up «inundated by different textures of media» – such as advertising, the internet and technology. In Con Leche, Diet Coke bottles march against desolated backgrounds of Detroit. With this work Wolfson creates a depressing commentary on banal pseudo-knowledge, junk information and our daily over-exposure to these things by mass media that determines the real life of modern individuals.
A Mouth Trying to Drink From Me (2013)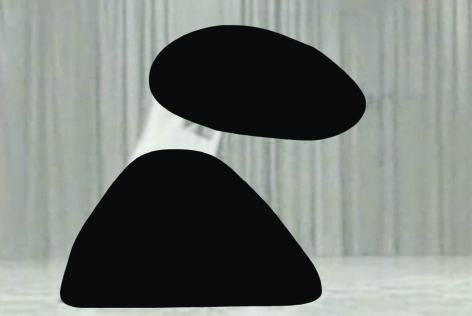 In her video Allison Hrabluik illustrates that how something moves can tell us why it moves, perhaps better than a description of who it is. In A Mouth Trying to Drink From Me two black dots change shape continuously, following an unseen figure beneath them. This direct movement creates characters that are ambiguous but brimming with urgency, confusion, gracefulness, absurdity, and beauty.
Parade (2013)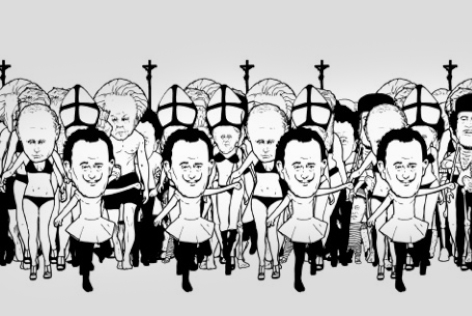 Han Hoogerbrugge's animated works are recognizable by his signature visual style and subversive humour. His boundless imagination runs riot with his witty and often-macabre reflections on his own dreams, expectations, conflicts, experience, hopes, defeats, fears, demons, questions, laughter and lust. The historic, emblematic painting Christ's Entry to Brussels by the Belgian expressionist and surrealist James Ensor inspires his animation, Parade.